Make wellbeing a priority!
This year, make wellbeing at work a priority. Studies have shown that in workplaces that put their employees' well-being at the forefront of their mind, they have more productive colleagues that are mentally and physically healthy.
Whether you would like to reward your team for the excellent work they have done, you're thanking a valued client or sending season's greetings to all of your suppliers, we're here to offer you a thoughtful way to express your gratitude, motivate your colleagues and connect with corporate clients.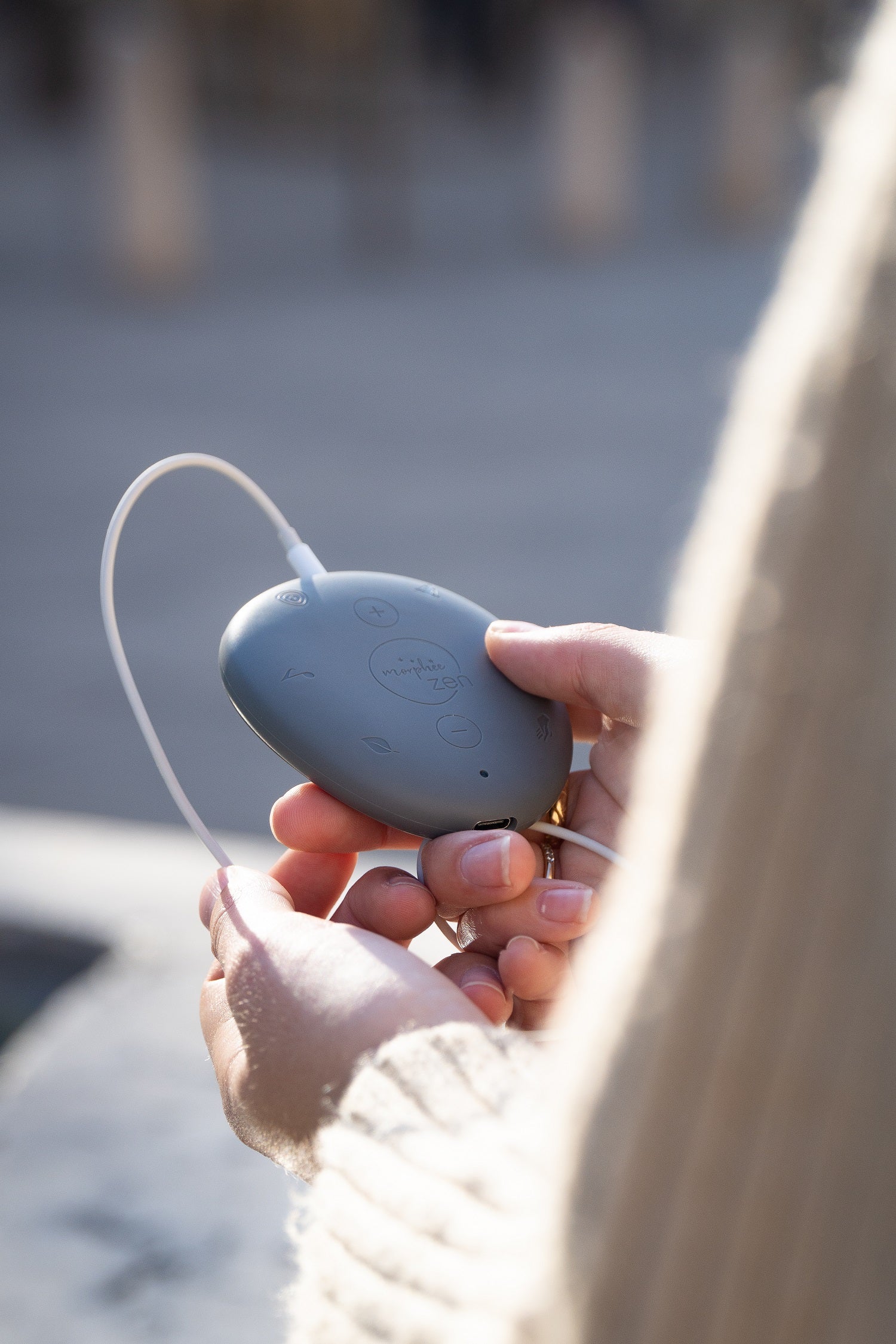 Unwind and recharge with Morphée Zen
Take the first step towards a more productive and fulfilling work life with our collection of 72 5-minute meditation, sophrology, and guided relaxation sessions.
Whenever you need a moment to refresh and recharge, simply close your laptop and silence your phone. Put on your complimentary headphones and fully immerse yourself in a peaceful, meditative state.
Say goodbye to stress and burnout and hello to improved memory and increased focus! Perfect for anyone in a busy and fast-paced work environment, Morphée Zen comes in 4 languages (English, French, German, and Spanish).
Upgrade your gift and make a lasting impression
To add an extra special touch to your gift, Morphée Zen can be gift wrapped for an additional cost. Each Morphée Zen will be nestled on a bed of soft, grey shredded paper inside a sleek, grey gift box that can be opened and closed with a magnetic flap.
The recipient will feel truly appreciated and pampered when they receive their own personal tool for relaxation.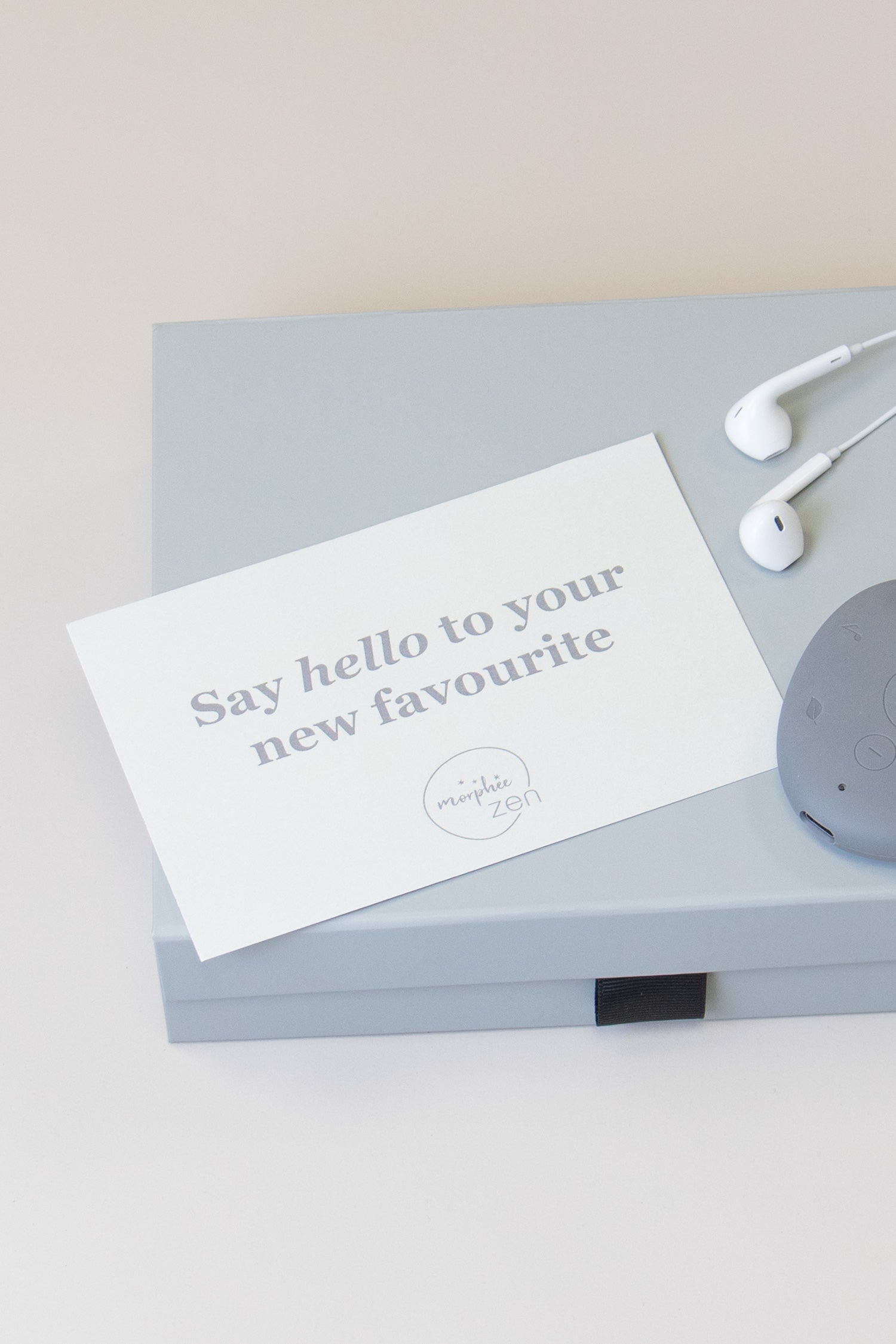 Add a personal touch with a custom message and logo
If you would like to add a message to your gift, a free postcard will be added to each gift box.
You will either be able to keep our current Morphée messaging on the postcard, or you will be able to create and send your own bespoke message and logo. To note, there is a maximum of 30 characters per postcard.
Submit your request
If you think that Morphée Zen would make the perfect gift for your colleagues, valued clients or suppliers, then please get in touch with us using the form below and we'll send a digital catalogue to your inbox shortly.